It's pretty amazing what teamwork, hard work and a whole lot of heart can do. What a year it has been for Mothers with a Heart for Ethiopia!
Often our team is busy going a mile-a-minute, but December is a great time to step back and reflect on all that we've accomplished and learned over the last 12 months. We've sure packed a lot in!
Here are some of the highlights:
A whopping $83,000 was raised at our signature event, Gems & Java.
We hit a huge milestone – 100 prolapse surgeries funded since we began supporting this project! (And now we're closer to 130!)
Four of our volunteers spent a whirlwind 2 weeks in Ethiopia.
Talk about investment – we sponsored 21 new Girls Gotta Run scholars, bringing us to a total of 26 scholarships!
An incredible $30,000 was invested in the life-changing work of Busajo.
Washable, reusable, affordable pads (WRAPS) were given to 572 girls, along with essential education on hygiene and women's health.
We raised money, recruited new volunteers, and hopefully spread the word about an incredible country on the other side of the world!
To kick off 2017, we travelled to see our partners and projects during a two-week trip in February. We brought home tons of stories and were able to spend some time meeting and chatting with the people that give meaning to our work.
We were privileged to sit down with several women who have benefitted from the healing of the prolapsed uterus surgery. These were long and personal interviews. Women shared their vulnerabilities and their dreams for the future. Later in the year, we hit a huge milestone, marking the 100th surgery funded by MWAHFE! Now we are on the verge of 130 surgeries funded.
Alemitu, a member of the Spice Grinder project, taught us the power of grace when she invited us into her home and showed us around a typical rural abode. We were so touched by her pride and hospitality.
Seeing the hope and happiness at Busajo left us all grinning from ear-to-ear (though the soccer players among us were pretty drained!). Our funds are making it possible for children living on the streets to start over in a safe place, and oftentimes even return to their families.
Girls Gotta Run left a mark on our hearts. Seeing this new project up close and personal inspired us and made the decision to invest more seriously an easy one. We now sponsor a whopping TWENTY-SIX athletic scholars, who receive a healthy lunch, school tuition and uniform, running clothes and training, friendship, camaraderie, life skills, and even financial training for their mothers!
We also had the chance to see the very spot where the WRAPS (washable, reusable, affordable pads) are made. It was an honour to chat with the women who are making this life-changing product. Many of the workers have been through incredible trauma and tragedy.
But now they are a part of something bigger, crafting a product that can empower girls and women (we hear that the WRAPS are quite a commodity when a young girl brings one home!!) to continue their schooling.
These inspirational women are all at different stages in their education – one is in primary school and another in university, with every stage in between.
We laughed and celebrated with the boys from our group home, sharing meals and birthdays and long drives on our daily travels. It was incredible to see Meskelu and Shelley's son Tilahun interact with our project partners and help translate. Those young men were invaluable to our work. Meskelu has graduated high school and is now taking college classes. Tilahun has already graduated from college. This is the difference that the group home can make!
When we arrived at the Spice Grinder project, we felt the earth shake as dozens of women danced, sang and celebrated our arrival – talk about a welcome! This is the perfect example of how your funds can make a tangible difference in Ethiopia. This community co-op might not even exist if it wasn't for Mothers. Seeing the determination of the women was an inspiration. They haven't spent any of the money in their group account just yet, wanting to save more dollars for future growth and investment.
There's so much more we could say about February's trip – if you're eager to hear the details, check out our blog and Facebook photo album.
We also turned the spotlight on many of the incredible women we met in Ethiopia for International Women's Day in March. Our work is powered by strong, dedicated and ambitious women all around the globe! Check out their stories here.
You know what April means – our annual Gems & Java event! We sold more tickets than ever before, close to 650, and we were so pleased to see the number of ladies who wanted to support our cause. We received some very generous donations and we could feel the power and inspiration in the room.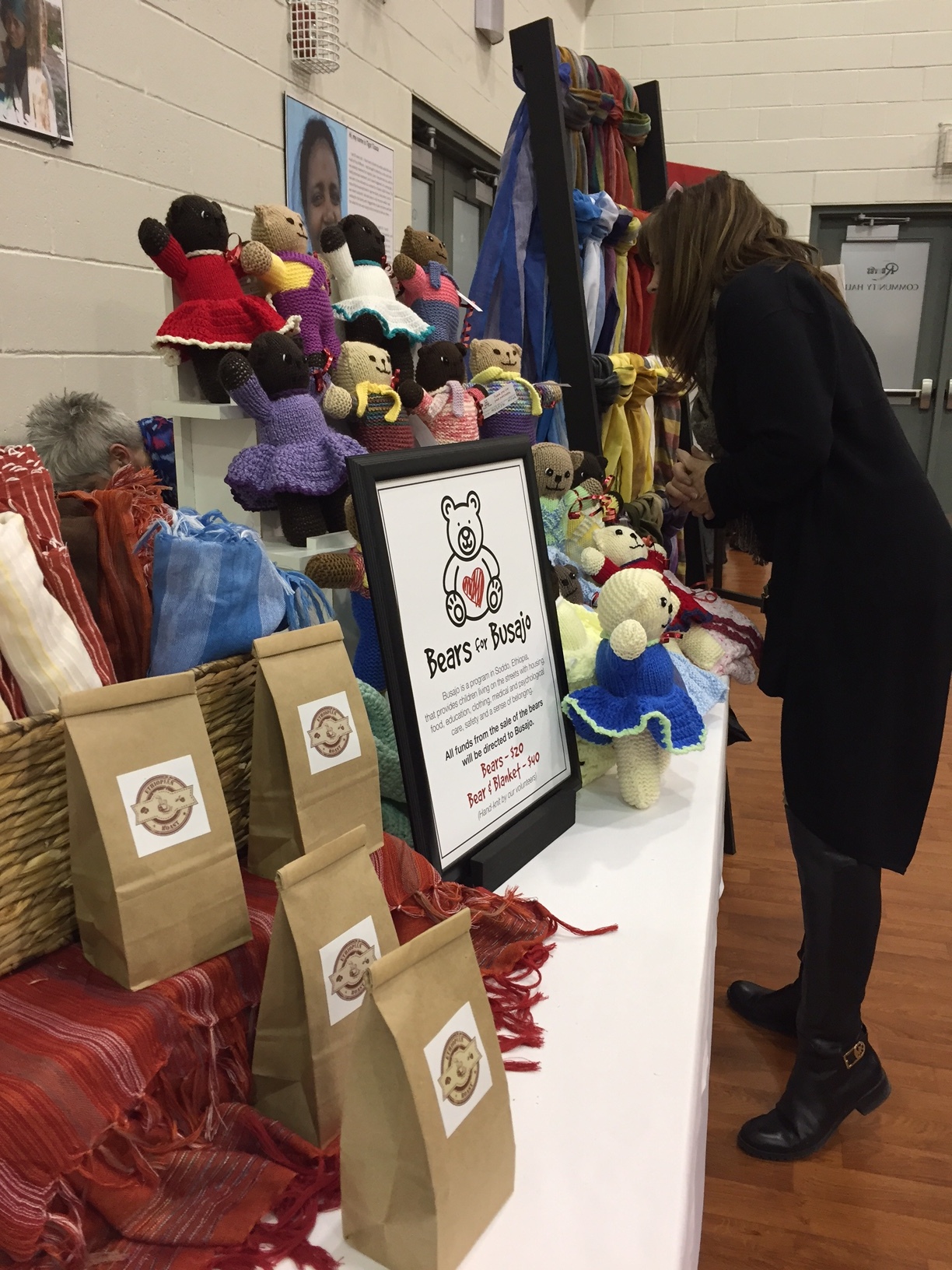 It takes an entire year of work and a massive team to put together this event. But clearly, the proof is in the pudding! This year Gems & Java raised $83,000 over two days. The first Gems & Java event in 2012 had a modest 85 guests and raised close to $8,000. That means we've seen 985% growth since then.
After we all recovered from the herculean effort of Gems & Java, we had another adventure on the calendar! A group of committee members took a trip to Port Huron, Michigan, to meet with Dr. Mark and Allison Karnes on one of their trips home to the United States.
Dr. Mark is the man behind our prolapse uterus project – he's an OBGYN at Soddo Christian Hospital who takes such patience and care with each woman he sees. And Allison is one of the leaders behind the WRAPS project. Talk about a power couple!
The Karnes have so many interesting stories to share, and we're in awe of the difference they are making in Ethiopia. Check out this blog post that shares some of the tidbits we picked up over a long, long lunch at Cracker Barrel!
Inspired in part by some of our generous and giving partners, this summer we decided to shine the light on a new focus area. We spend lots of time and energy highlighting the good your money does in Ethiopia – but what about the benefits right here at home? There's a very special joy that comes when you give - just ask our donors! - and we wanted to share that with others.
We ran a series called "the Joy of Giving" and heard some wonderful motivations from our donors. Check out a few of our Facebook posts and feel free to add your own reason for giving!
At the end of the summer, we marked MWAHFE's 6th birthday with a week full of celebrations. It's been an incredible six years, there's no doubt about that.
Fall is always a good time for a fresh slate, and our committees have been hard at work making plans, raising money, and collecting items for next year's Gems & Java. We introduced the Spring Bring Campaign this year, which was a hit, and had another successful Closet Clean-Out Challenge thanks to your generous donations of purses, scarves, sunglasses, belts and jewellery.
As we inch closer to the end of the year, we want to say THANK YOU to each and every one of you. Thank you for donating and making our projects a reality. Thanks for being in our work and following along on social media and here on the blog. Thank you for giving from the heart and spreading the word about our journey.
Here's to a fabulous 2018 and the chance to make a difference in even more lives.